CURRENTLY: NO RENTAL PUMPS ARE AVAILABLE
If you have been instructed to provide updated insurance information for your current or previous rental, click the link below to complete the form.
Hospital Grade Rental Breast Pumps
Rental breast pumps are available through Babyology. Some insurance plans may cover a portion of the cost for a hospital grade breast pump. Call your insurance provider member services phone number for the specific details about your plan. We suggest you print and use the the Babyology insurance questionnaire to document your phone call. Please call our office for more information at 502-721-7727.
Medela Symphony® (upgrade model)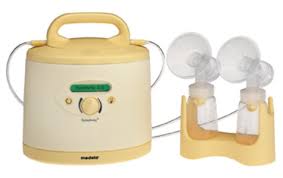 Daily rental $5.00 Weekly Rental $29.20 Monthly 30-days $79.50 (most popular)
Featuring the original 2-Phase Expression® technology – found only in Medela breast pumps.The first breastpump with 2-Phase Expression® technology which is proven to achieve faster milk ejection and faster milk flow.* More efficient and comfortable. Unique overflow protection. Double or single pumping. One knob control. Whisper quiet operation. Easy-to-clean.
Babies breastfeed in 2 phases:
Stimulation Phase – when babies first go to breast, they suck fast and light to start milk flowing.
Expression Phase – after milk flow or "let-down" starts, babies breastfeed with a slower, deeper suck, bringing out more milk faster.
All kits sold separately. Symphony Kit
Medela Lactina® (upgrade model)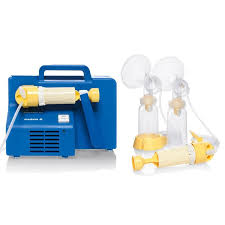 Daily rental $3.75 Weekly Rental $24.00 Monthly 30-days $69.00 (most popular)
The Lactina® Select Breastpump is a favorite of rental centers and moms.
Ideal for long-term and frequent pumping needs, Lactina is a multi-user breastpump available for purchase or rental. It has a full range of suction and speed choices.
All kits are sold separately. Lactina Kit
Hygiea EnJoy with carrying case, cooler, added kit, and accessories
*Only for the rent to own choice through insurance.
Monthly 30-days $59.50 x 10 months